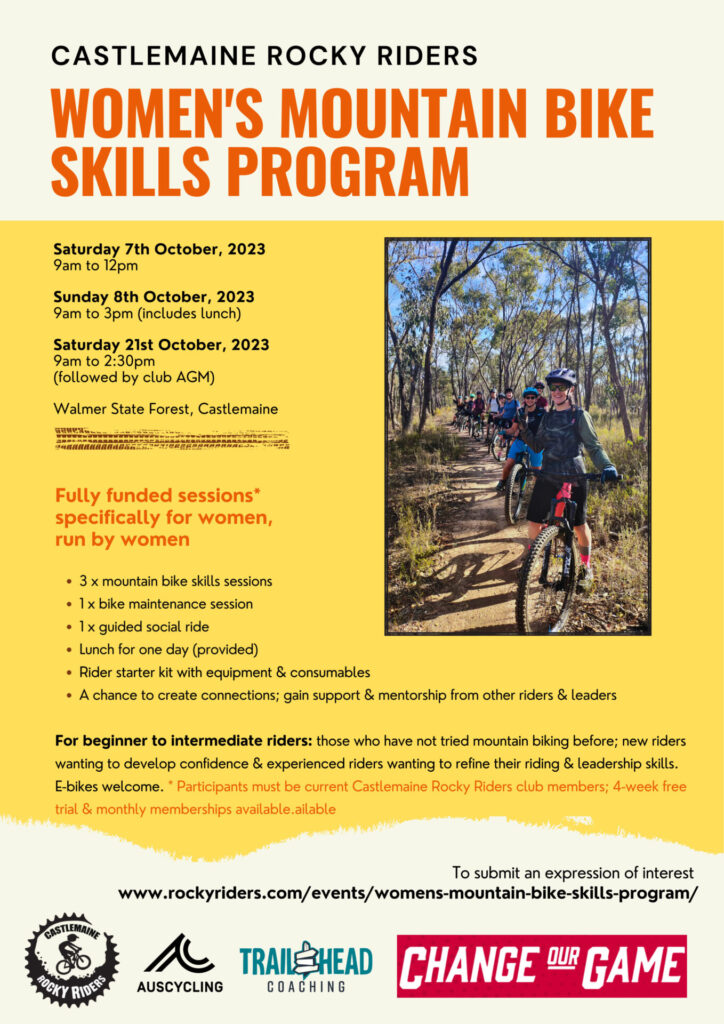 Starting in Term 4, Castlemaine Rocky Riders will be offering a new program, run by women for women.
We have been successful in receiving a "Change our Game" to help us to increase participation by women and girls in sport and active recreation.
The program aims to get more women out on the trails, more often, by reducing barriers to women's participation in mountain biking by:
Affordable access to professional training and equipment
Developing skills to facilitate more confident and safer riding experiences which sets people up for longer engagement and retention
Women specific skills instruction
Mentorship and leadership pathways
Community building opportunities
The program supports women at the following levels:
Women who haven't tried mountain biking before to give it a go, in a supportive environment.
Women who already enjoy mountain biking, to participate more often.
Women who have intermediate skills, to have opportunities to develop their riding and leadership skills.
The program will focus on developing women's skills and knowledge of women riders and providing them with the better access to opportunities. It will also provide resources, support, and encouragement to help women realise their potential in bike riding.
APPLICATIONS ARE NOW CLOSED as of 12th July 2023 – those who have submitted forms will be notified about acceptance into the program soon.