If you are a mad keen mountain bike racer, like an occasional social ride, or want to improve your skills, then join the Castlemaine Rocky Riders.
Why join – events, club rides, great prices and gear
Your membership fee covers your AusCycling licence and accident insurance, and entitles you to:
join club and social rides (monthly Sunday mornings)
save yourself $33 each time you enter an AusCycling-affiliated event (by not having to buy a day licence)
attend mountain bike skills days (and be mentored by an experienced member rider)
race in Dirt Crits (on Thursday evenings during daylight saving hours)
access club equipment such as bike travel bags, leaf blowers etc.
buy your super smart and comfortable club kit at subsidised prices.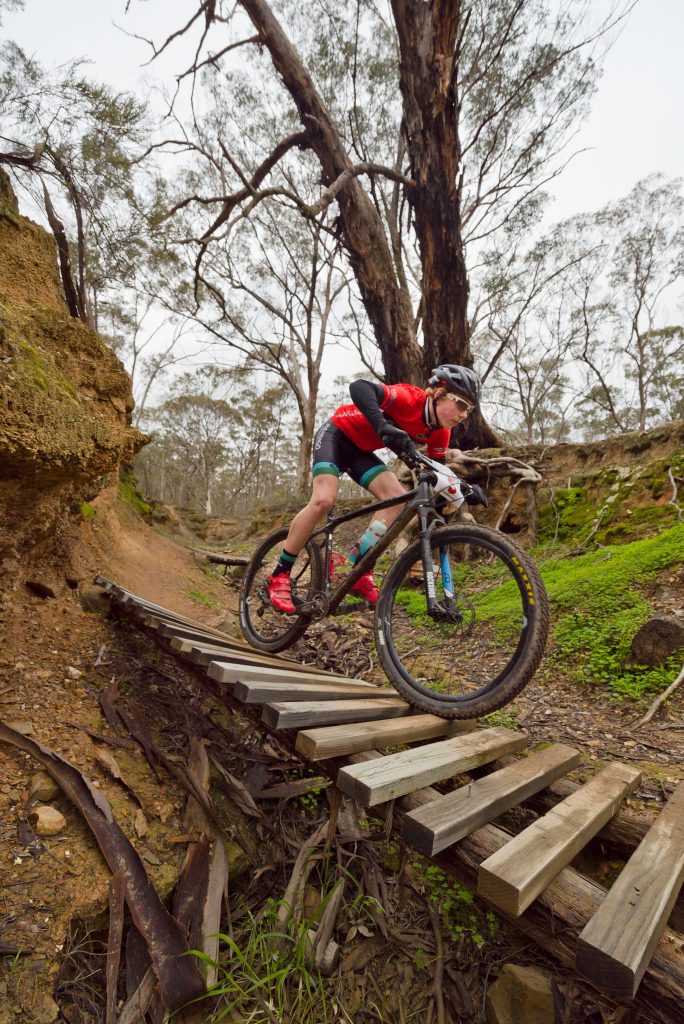 The club owns some handy gear, which you can access at races and other events. So join up with other club members under our marquees, and share some hospitality with our bbqs, all of which is accessible from our nifty club trailer. Find out more about our club equipment.
Support cycling in your area
By joining the Rocky Riders you meet other riders in your community and support trail development, access and advocacy in Central Victoria.
Types of memberships
Senior, Junior and Dirtmaster competition
This includes club membership and an AusCycling competition licence, which provides 24/7 insurance cover while riding your bike. This means you don't need to purchase a $33 day licence at competitions.
Lifestyle
If you are not intending to enter races, this if the membership option for you. It includes club membership and an AusCycling social licence, which provides 24/7 insurance cover while riding your bike and you won't need to purchase a participation licence at club ride events.
Non-riding member
If you don't ride but find yourself at Rocky Riders events you take the non-riding membership It means you can use our gear, vote at the AGM and generally support what we are doing.
Family
If you have 3 or more family members who all live at the same address, and only 2 members are over 19 years old, you quality for a Family membership. AusCycling fees are reduced by: 2 members get 10% off, 3+ members get 15% off.
Contact AusCycling for full details.
Membership fees
Fees subject to change. See the AusCycling Membership Types for full information.
| Fees valid from 1st July 2023 | AusCycling | Rocky Riders | Total |
| --- | --- | --- | --- |
| Adult race (off road) | $244 | $20 | $264 |
| Masters 7+ (65+ years of age) race (off road) | $120 | $20 | $140 |
| Junior race (U19) | $175 | $0 | $175 |
| DirtCubs race (2-7 years old) | $81 | $0 | $81 |
| DirtMasters race (8-12 years old) | $109 | $0 | $109 |
| Lifestyle | $134 | $20 | $154 |
| Masters 7+ (65+ years of age) Lifestyle | $81 | $20 | $101 |
| Non-riding member (all ages) | $0 | $0 | $0 |