The goldfields region of central Victoria is blessed with heaps of singletrack featuring various degrees of detail and difficulty. Castlemaine is central to this network of trails and makes a perfect base for exploring the region.
Each month the Club offers two social rides:
A general social ride designed to introduce riders to selected sections of the local trail network. Rides vary from forest tracks to rocky gullies to purpose-built technical trails. For social rides we provide options to cater for length of ride, fitness levels and technical difficulty. We welcome riders of all genders and ages (teenagers and above.) We also have a junior social ride in which we also encourage riders of all ages to participate in, for an all-inclusive, community and family friendly vibe.
The Women's social ride focuses on creating a supportive, inclusive and encouraging environment. An opportunity to connect with other women and spend time in our beautiful local surrounds. Teen girls who are confident intermediate mountain bikers are also welcome to join us.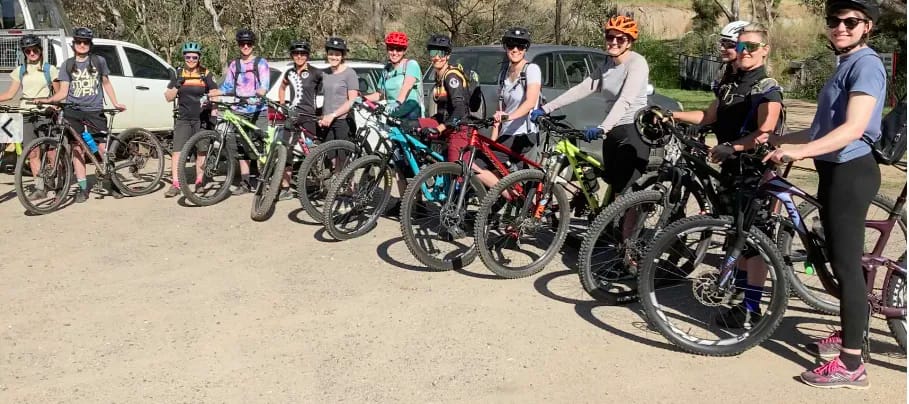 Riders with beginner to intermediate skills are welcome on both our social rides but must have a reasonable level of fitness. All riders must be self-sufficient with food, water and spares.
AusCycling membership is required. A four week trial or month by month membership is available, along with a day pass.