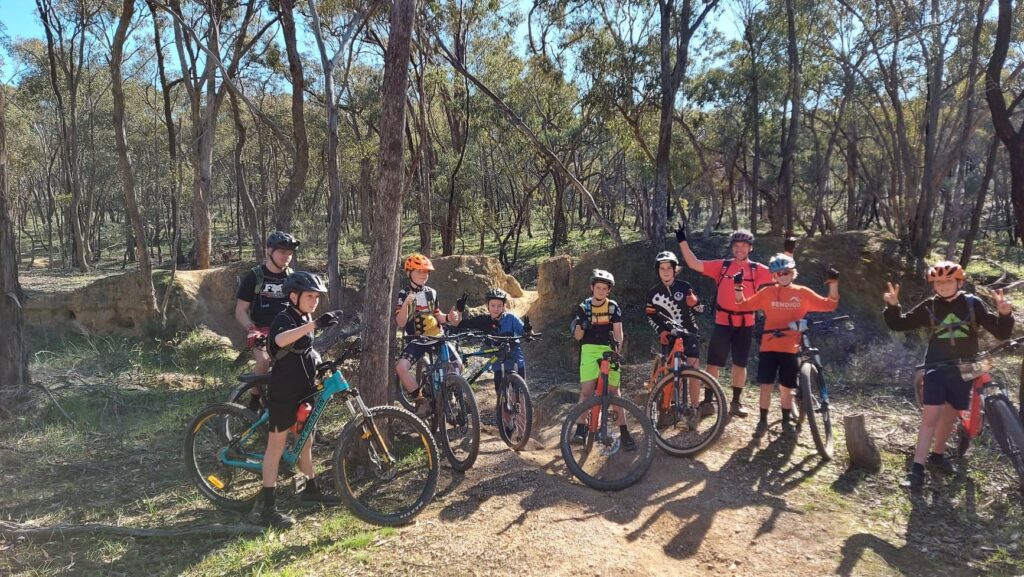 Hello Juniors and your families! Come and join the Rocky Riders on Sunday 24 September for a spin around the Bacos. We'll meet at the new trail head (or "Walmer Day Visitor Area" if you want to be fussy) and set forth on our adventure. Arrive a little early, to get set up for a 9:30am start.
This ride is for riders with beginner to intermediate experience. For ages 6 to 14 years. Groups will be split up to cater for different ages and abilities. Parents and family members are encouraged to ride with us. If your child is new to off-road riding we ask that a parent accompanies them. The ride will go for approximately 1. 5 hours (for younger children and dependent on fitness and snack stops required) and up to 2 hours for 11 to 14 year old group. Ride leaders will be Natalya and Lachy.
PLEASE BRING: a bicycle suitable for off-road riding that is in good working condition, a helmet that meets Australian standards, water (there is no drinking water on site), snacks and spares (bicycle tube, patches, bike pump etc.)
Read our child safety policy here. All ride leaders have Working with Children Check, First Aid certication and have completed Child Safety in Sport Training.
REGISTRATION: SPOTS ARE LIMITED due to rider/leader ratios, so please register for the ride so you don't miss out! Register via the AusCycling events portal. If we have reached our maximum number of riders this will be posted on our socials. 
Please note: AusCycling membership is REQUIRED to cover you for insurance.  AusCycling has 4 week free trial memberships and monthly lifestyle memberships as options.  Anyone coming to social rides without active membership will have to sign up on the day to one of the AusCycling membership options described above (or full membership). This includes parents accompanying their child. https://rockyriders.com/membe
If you have any questions regarding the ride get in touch via info@rockyriders.com