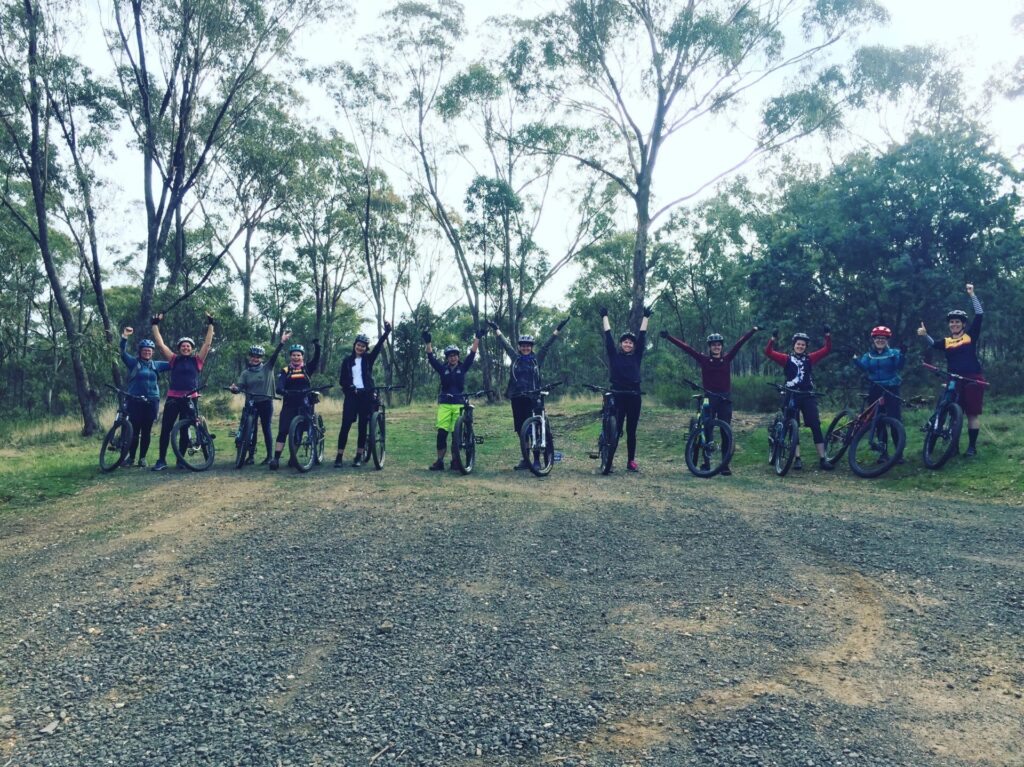 The Women's social ride includes: all women* (both cis and trans), non-binary, gender non confirming people, people of colour, and ages. These rides focus on creating a supportive, inclusive and encouraging environment, connecting with other women and spending time in our beautiful local surrounds.
Our first ride for 2022 is on Sunday 27th February and will sample the Baco trails in the Walmer State Forest, on Dja Dja Wurrung Country. Assemble at the carpark at the corner of Daws Road and Daltons Road, Castlemaine (up the hill from the Pony Club) for a 9am start time.
Catered for beginner to intermediate skill level riders, conducted at a gentle pace, we will ride for approximately 1.5 hours. There will be a "no drop" policy – no one will be left behind. There will be an option to follow the ride with a catch up at a local café. Women with advanced mountain biking experience are welcome to come along to contribute to the supportive environment.
Please note this is not a skills clinic and riders must be self-sufficient with food, water and spares. You must have a well maintained mountain bike and well fitted helmet that meets Australian standards.
A Rocky Riders (or other AusCycling) membership is recommended so you are covered by insurance while riding. Riders without an Auscycling membership, do so at their own discretion. If you are not in a position to sign up for a full membership the AusCycling 4 Week Free Trial could be an alternative option to cover you.
In order for us to manage riders to ride leaders ratios please purchase a free ticket here.
If you have any questions regarding the ride get in touch via info@rockyriders.com
*this list is not exhaustive of the large spectrum of women living in our community, please contact us if you have any feedback or suggestions about the language used and we will work to represent those who want to ride with us.