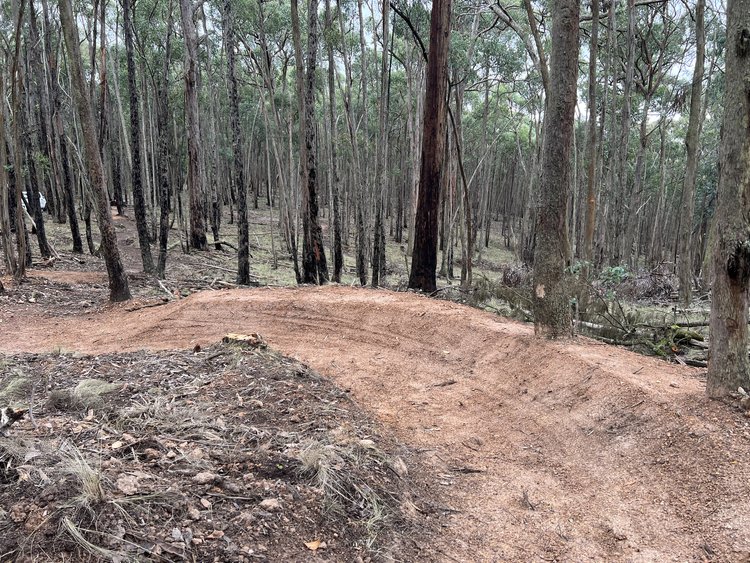 Our monthly social ride will be held on Sunday 20 August and will journey south to explore the developing trail network in Creswick. A new 60km plus network of mountain bike trails is currently under construction around Creswick and was due to host the MTB events at the Commonwealth Games in 2026. Fortunately the trail project was committed and funded ahead of the Games so will not be affected by the Games cancellation.
While the new trail network is still a work in progress there is plenty of sweet singletrack to be found in the forests around Creswick and some friendly members of the local VOGA club will be showing us the highlights. The ride will be at a good intermediate level, with rolling terrain, no massive climbs and nothing too technical. We will ride for around two hours so a reasonable level of fitness will be required.
All riders must be self-sufficient with food, water and spares. A well maintained/working mountain bike and helmet which meets Australian standards are required.
The ride will commence at 09:30am at Hammon Park in Water Street, Creswick and will venture into the forest to the south of Melbourne Road.
In order for us to manage riders to ride leader ratios please register through the AusCycling events portal.
Please note: AusCycling membership is REQUIRED to cover you for insurance. AusCycling has 4 week free trial memberships and monthly lifestyle memberships as options. Anyone coming to social rides without active membership will have to sign up on the day to one of the AusCycling membership options described above (or full membership) https://rockyriders.com/membership/