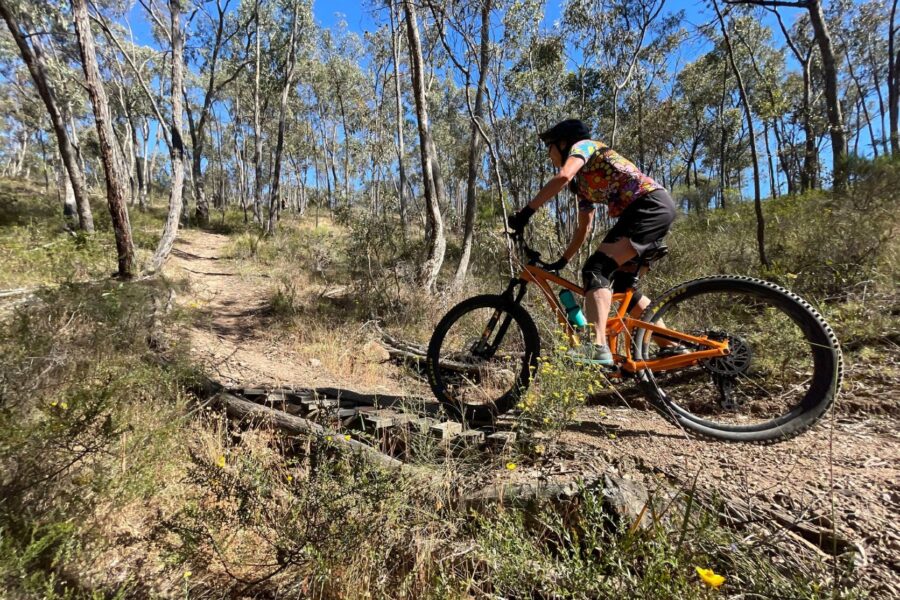 Our monthly social ride will be held on Sunday 28 May and will preview the course for the Shifty Fifty event to be staged in the Walmer State Forest on the first weekend of June. The course is around 25kms and features some of the best sections of the famed Baco trails. The Baco trails comprise heaps of fast flowing single trail in an open woodland forest, with the odd technical feature (including rock gardens) thrown in for good measure.
We will likely split into two groups to offer both a medium-paced and a more social-paced journey. Riders with beginner to intermediate skills are welcome but must have a reasonable level of fitness and all riders must be self-sufficient with food, water and spares.
The meeting point will be at the new Walmer Forest trailhead off Daltons Road (up the hill from the Castlemaine Pony Club), with the ride commencing at 9am.
Please note: AusCycling membership is REQUIRED to cover you for insurance.  AusCycling has 4 week free trial memberships and monthly lifestyle memberships as options.  Anyone coming to social rides without active membership will have to sign up on the day to one of the options described above (or full membership)
https://rockyriders.com/membership/
In order for us to manage riders to ride leaders ratios please register via the AusCycling events portal. Late registrations will be accepted on day but please arrive early to complete.
If you have any questions regarding the ride get in touch via info@rockyriders.com