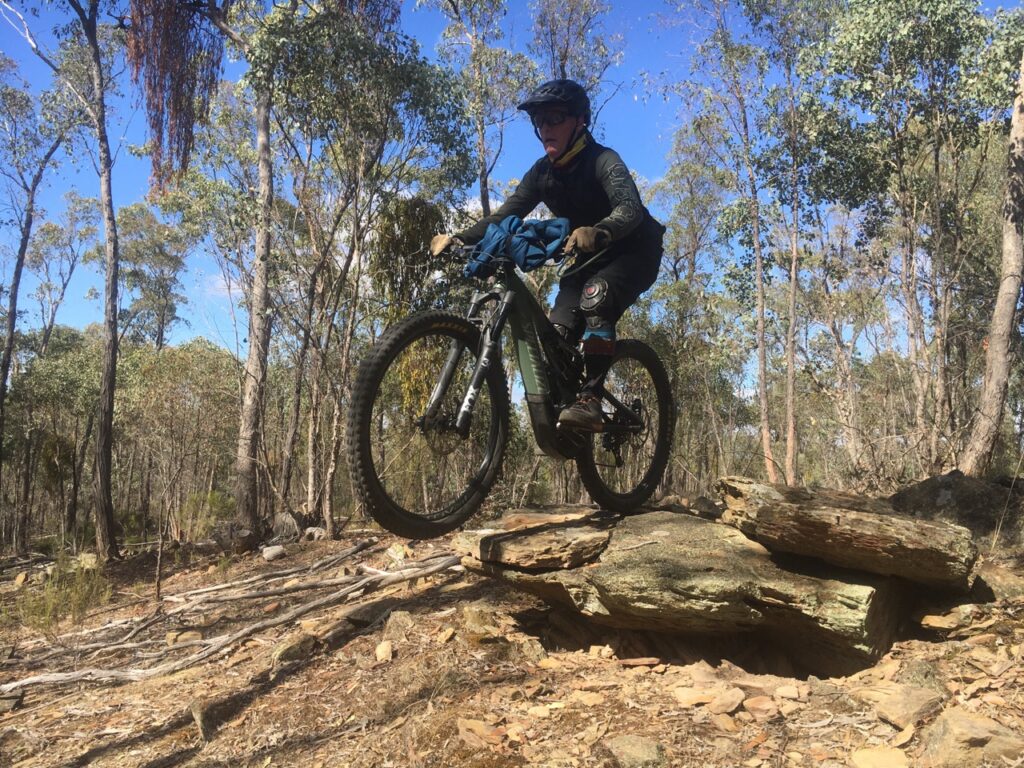 Our March social ride will head to the Muckleford Forest on Sunday 19th.
The trails in this network are generally flowing and less technical in nature, with only a few short climbs; some newer trails have exploited local geological and Goldfields features. This ride will introduce some new trails through the forest.

We are planning a ride of approximately 20 km that should take around 2.5 hours. We will likely split into two groups to offer both a medium-paced and a more social-paced journey. Riders with beginner to intermediate skills are welcome but must have a reasonable level of fitness and all riders must be self-sufficient with food, water and spares. We have a no-drop policy; no one will be left behind.
The ride will commence at 09:30am at the historic Red White and Blue poppet head on Bells Lane Track. Head west on the Muckleford School Road, past Jeralee Boarding Kennels and continue on Bells Lane Track to the intersection with Red White and Blue Track. There is plenty of parking (but no coffee van).
A Rocky Riders (or other AusCycling) membership is recommended so you are covered by insurance while riding. Riders without an Auscycling membership, do so at their own discretion. If you are not in a position to sign up for a full membership the AusCycling 4 Week Free Trial could be an alternative option to cover you or you can take out a Auscycling Lifestyle Membership for the month for $9.00.
In order for us to manage riders to ride leaders ratios please purchase a free ticket. Online registration closes on the morning of the event. Late registration accepted on day but please arrive early to complete.
If you have any questions regarding the ride get in touch via info@rockyriders.com