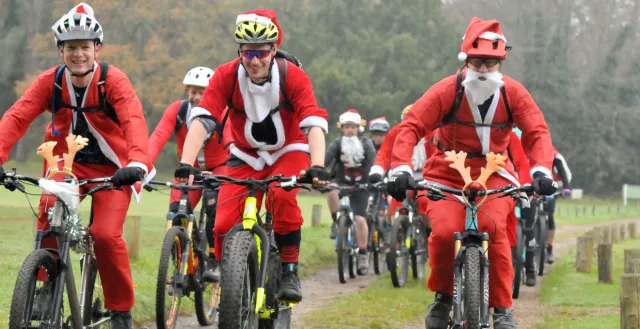 Come join our last ride for the year at the Baco trails, Walmer Forest Reserve on Dja Dja Wurrung Country.
Our two monthly rides (women's and mixed) join together to celebrate the festive season … dress in your best bike kit, extra points for tinsel.
Stay for a BBQ and catch up afterwards.
Meet at the Corner of Daws and Dalton Rds for a 9:30 am start on Sunday 18 December.
We will ride for approx 1.5 – 2 hr ride
Riders from beginners+ welcome. Junior riders encouraged to participate.
All riders must be self-sufficient with food, water and spares. You must have a well maintained mountain bike and well fitted helmet that meets Australian standards.
A Rocky Riders (or other AusCycling) membership is recommended so you are covered by insurance while riding. Riders without an Auscycling membership, do so at their own discretion. If you are not in a position to sign up for a full membership the AusCycling 4 Week Free Trial could be an alternative option to cover you or a monthly membership.
In order for us to manage riders to ride leaders ratios please purchase a free ticket.
If you have any questions regarding the ride get in touch via info@rockyriders.com