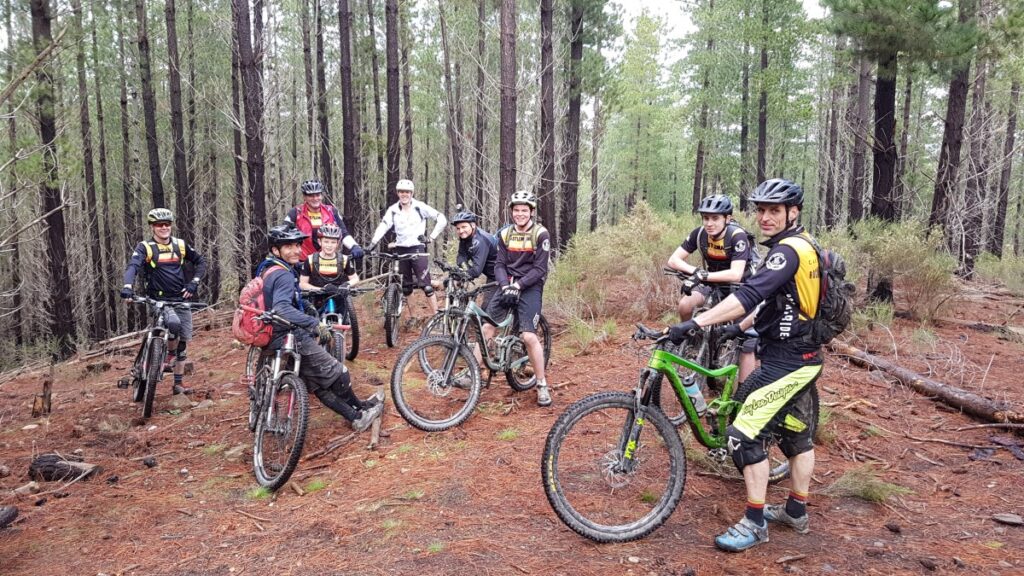 Our final social ride for 2021 will be held on Sunday 12 December and will connect an eastern loop of trails commencing in Kalimna Park, touching some sections of the Pineys and wending our way back to town via Ken's Trails in the Walmer Forest. This combination of trails covers just about all of the features that make Castlemaine singletrack so special.
The full ride length will be around 30kms. However there will be multiple points to exit back to suburban streets for those wishing to shorten the ride. Depending on numbers we will likely offer two groups to cater for faster and slower pace riders.
Nevertheless a reasonable level of fitness is required, along with some technical skills and a well maintained mountain bike, helmet etc.

The ride will commence from the Theatre Royal, Hargraves Street, Castlemaine at 9:00am.
A Rocky Riders (or other AusCycling) membership is recommended so you are covered by insurance while riding. An insurance waiver can be signed on the day if required.

Please register your attendance by "buying" a ticket for the event (please note this is free).